Webinars

I offer Webinars for Evernote or for any productivity challenge. See the workshops page — a webinar is a workshop via your computer!
Monthly or quarterly webinar packages are available for your remotely located company. Contact me today to find out how I can boost your team's productivity without their having to leave their desks.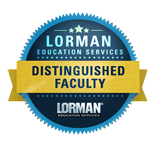 Carol Williams

Productivity Coach
603.848.4732
carol@eps-time.com
"Thank you for sharing your precious nuggets of information today. This is chapter 2 in my portal growth and change. You are special in using your gifts."
– A business owner in central NH
Download Seven Success Steps… Free!